About
Kizan data
Address
 62 Yagi, Izushi Cho, Toyooka-city, Hyogo
TEL
 0796-52-2033
Opened Business Hours.
10:30〜17:00
Closed
Friday
Parking
Parking lot for one
※Call us, we will take you to our parking lot.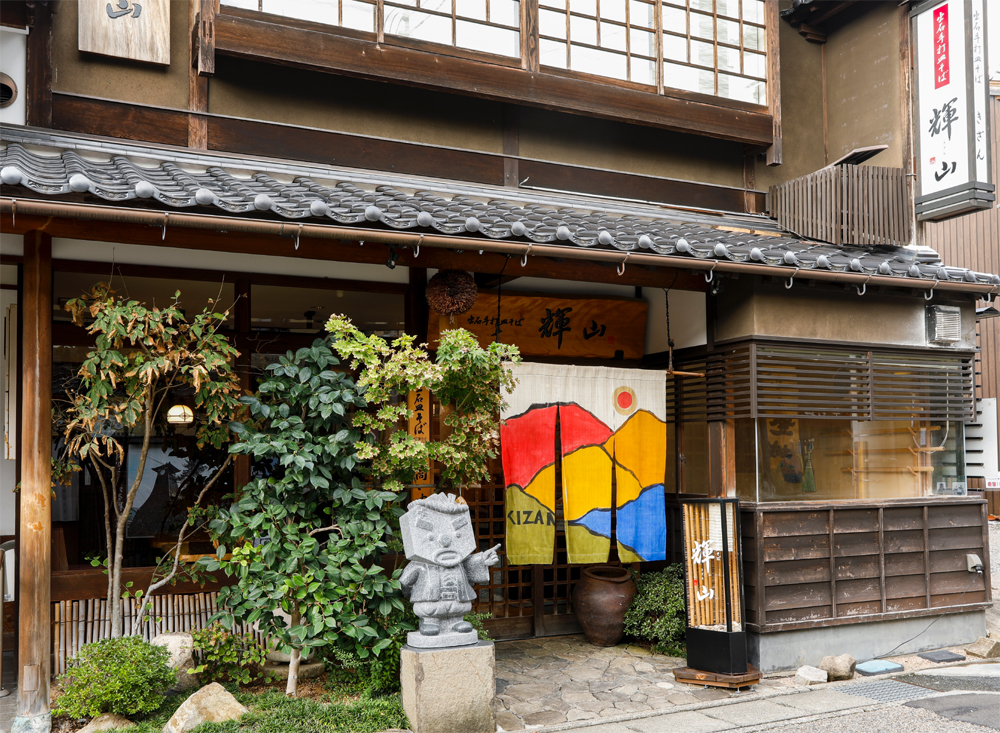 We are located near great clock tower that is one of the famous spots in Izushi. The great view of the clock tower from the tables on the 2nd floor is simply fantastic. We have many tables in our tatami-room on the 2nd floor suitable for customers in groups.
Specialty
Taste both white buckwheat soba and black buckwheat soba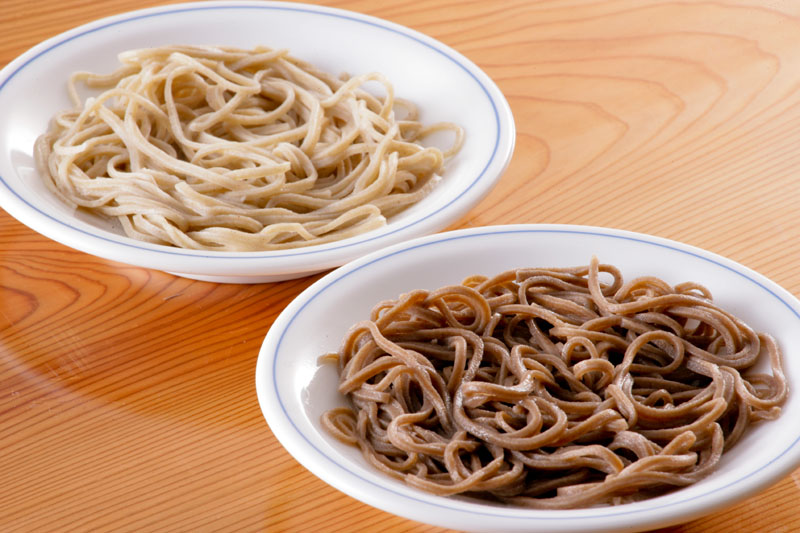 Why don`t you experience the world of Izushi Sara Soba?We serve both white buckwheat soba and black buckwheat soba. You can see the new world of Izushi Sara Soba.
White Buckwheat Soba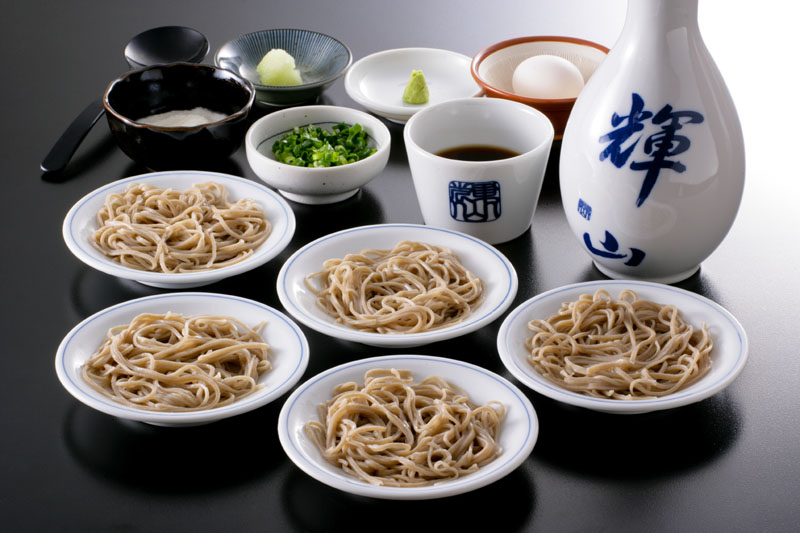 Buckwheat seeds without its husk are used. It tastes light, and it is smooth in texture.
Black Buckwheat Soba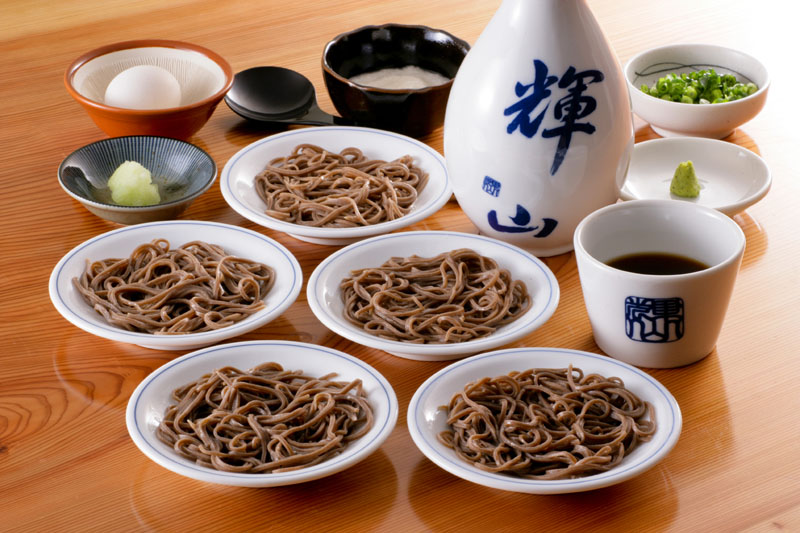 It is a traditional Izushi soba of ground buckwheat seeds with husks.
Recommended way to eat
How to order?
One portion consists of 5 small plates. If you are still hungry, you can order extra plates.
1.Pour dashi into the cup.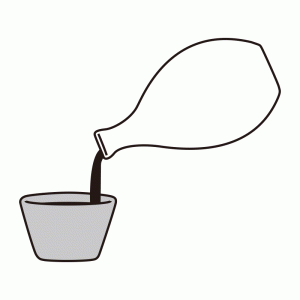 2.Firstly enjoy the original taste of the soba dipped in dashisoup by itself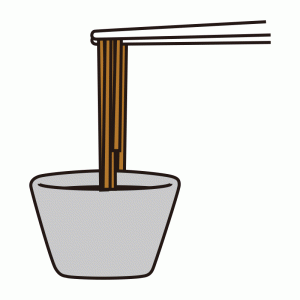 3.Add in the different seasonings and enjoy the way the taste changes. You could add in the whole raw egg, or just the yolk, either way is delicious.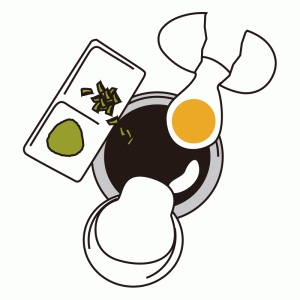 Finally finish off meal by adding the hot soba water to the dashi soup for a delicious drink.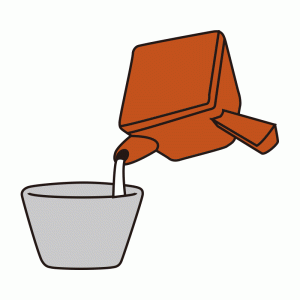 ※Hot soba water is the water in which soba noodles are boiled.It has the fragrance and nutrients of the soba.
Menu
Menu
Sarasoba set(5 plates, Toppings)¥900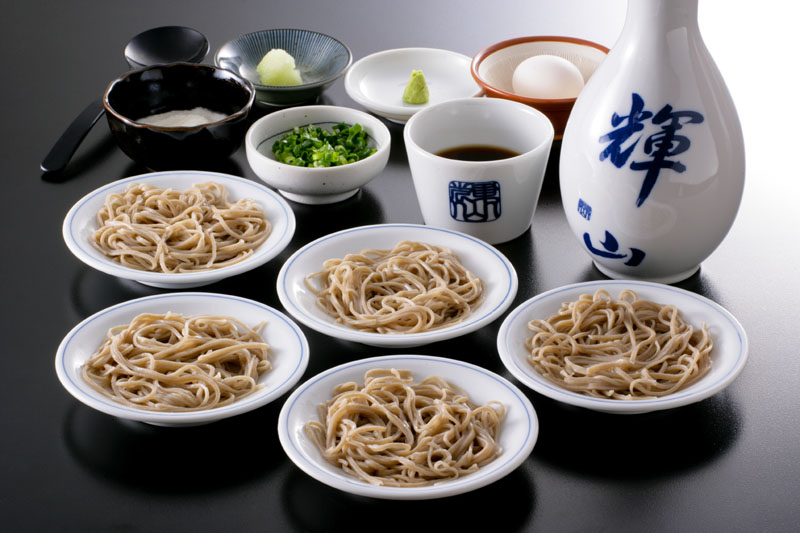 Add to
Sarasoba 1 plate…¥150
Yam…¥100
Egg…¥50
Drinks
Drinks
Orange juice…¥200
Oolong tea…¥200
Coffee…¥300
Non-alcoholic beer…¥400
Alcoholic drinks
Asahi Super Dry
Big:¥700
Middle:¥600
Izushi Roman(Local beer)…¥600
Plum wine…¥500
Sake
Sasasturu…¥500
Kasumitsuru…¥500
Chikusen…¥600
Distilled spirits
Shochu…¥500
Barley shochu…¥500
Speed Eating Contest
Speed Eating Contest Board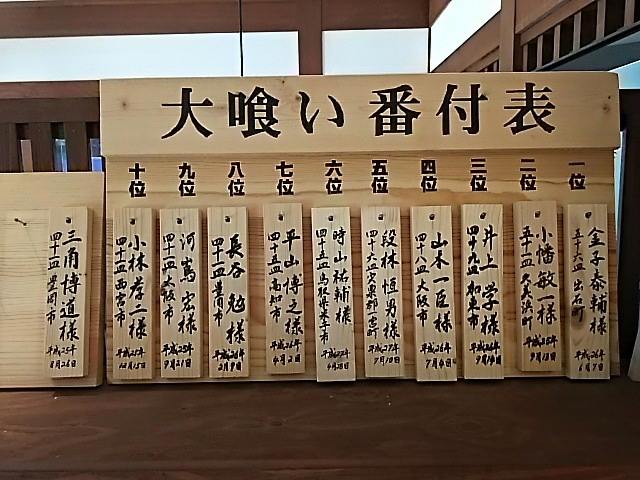 Access
Access
We have parking lot for one car.
Call us in advance because the parking lot may be full.
When the parking lot is full, you can park in Otemae toll parking lot.
Parking fee is free when you pay more than \3,000 in our restaurant.
three hours from Kyoto
Kyoto-Jukan Expressway ( Kutsukake~Tanba) ~San-in Expressway Route9 ~turn right at Tanba IC
Bound for(Maizuru・Fukuchiyama) Turn right at Nobana(intersection)for Route426
Turn left at Deai (intersection) for Rute426 and turn right Otomebashi (intersection) for Izushi.
three hours from Osaka
Yokawa JCT,Chuugoku Expressway ~KasugaIC, Maizuru-Wakasa-Expressway ~Kitakinki Toyooka Expressway (toll road)~Tosaka Tunnel Toll Road (toll-free) ~WadayamaIC
When you see a road sign "crowded", get off a freeway at the Santo IC right before Wadayama IC for Wadayama.
Go to the road at the right bank of Maruyama Riv. bound for "Yoka・Izushi"